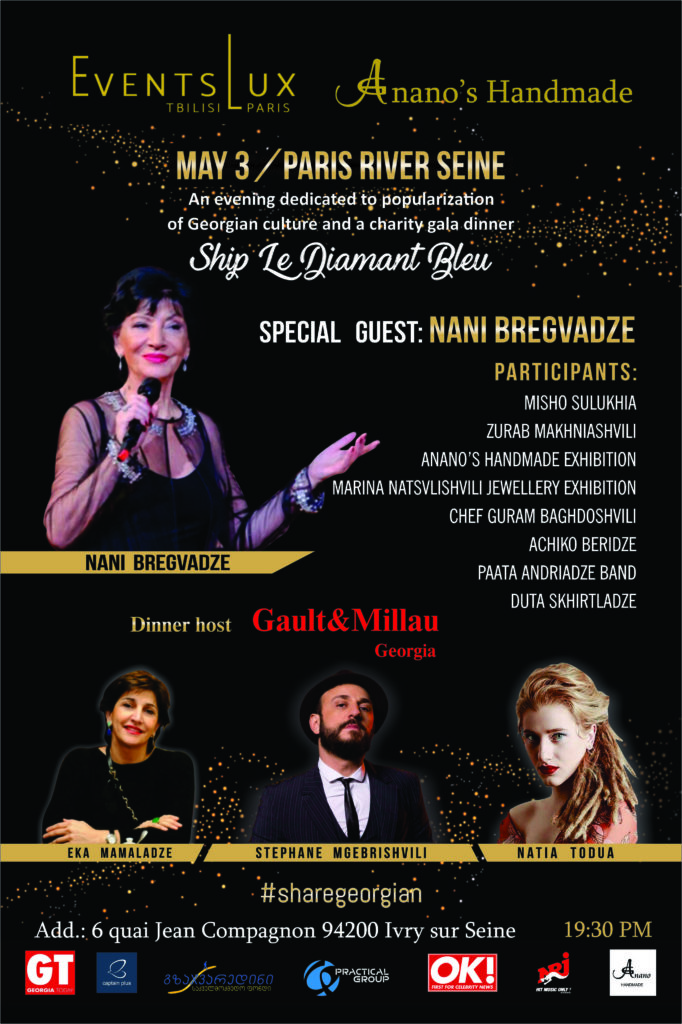 On May 3, 2019, in Paris, at Seine River on the cruise ship called "Le Diamant Bleu," an event dedicated to the popularization of Georgian culture and Cuisine was organized by the company "Event Lux" – the event included the gala dinner and a special concert as well.
The general sponsor of the event was Anano Gelovani's Handmade Fabric Salon –,, Anano's Handmade".
Georgia was introduced as a country of great cultural heritage and an attractive location for tourism. The representatives of the Embassy of Georgia and Diaspora in France attended the event, alongside the guests from France, Italy, Iceland, and other countries, who received important information about the nation.
The special guest of the evening was the legendary Georgian singer Nani Bregvadze. Further vocalists were Eka Mamaladze, Stephane Mgebrishvili, the winner of German Voice – Natia Todua, Misha Sulukhia, Paata Andriadze's Band, Achiko Beridze, Zura Makhniashvili, and actor Duta Skhirtladze.
The exhibition represented handmade tissues of young designer Anano Gelovani and a beautiful collection of jeweler-designer Marina Natsvlishvili's exclusive jewelry. The background of the concert was an introductory documentary film about Georgia, presented by the National Tourism Administration. One of the main components of the cultural program was the photo exhibition of world-famous artist Henri Machavariani.
The official partner of the evening was Gault et Millau, a widely recognized French gastronomical guide, which significantly defines standards of cuisines around the world. Gault&Millau is represented in 25 countries, including Georgia, since 2017. On the 3rd of May, Gault&Millau hosted guests in its homeland with Georgian Dinner. Georgian Gault&Millau's Chefs presented the dinner. The best chef of the year Guram Baghdoshvili, The best young chefs of the year-Nikoloz Metreveli and Ilia Benashvili, Chef-baker of the restaurant Bioli- Khato Bakuradze, Lasha Kenchadze– Chef of the Restaurant Schuchmann. The dishes were exclusively prepared with Georgian tastes. Events like this strengthen the relationship between the two countries.
The event was organized by "Event Luxe" and Charity Foundation "Gzajvaredini."
The Charity Foundation "Gzajvaredini" aims to help young people outside of family care create a future, learn, and acquire professional skills.
The foundation aims to help them to adapt to society in order for them to be able to feel like full-fledged members of the community as soon as possible.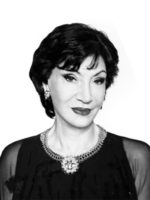 Nani Bregvadze – Georgian Artist
She is talented and very artistic. Her love of art and most importantly, her humanity is felt in each of her songs. Nani's songs have conquered the hearts of millions of people and made her the Queen of Scene. Generations were raised on her songs and she has been and still is a source of inspiration for many people.
1959-1964 – the soloist of the Orchestra of Georgia, called "Rero".
1964 – in Paris, at World Hall of Fame called "Olimpi" she managed to perform concerts with full orchestras for two months.
In 1964 – after returning from Paris, she was invited to the ensemble called "Orra", where she sang for 15 years.
1974 – she was awarded the title of the Georgian artist.
1980 – she started her Solo career.
2001 – in front of the Georgian State Philharmonic Hall Nani Bregvadze's star was opened.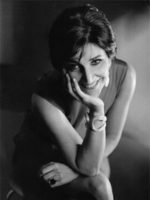 Eka Mamaladze – Singer
Since the 1980s, she has solo, as well as ensemble performances. She has been a bright star of the Georgian stage for many years. It is worth mentioning the cycle of her unusual songs accompanied by Tbilisi symphonic orchestra.
1998 – Order of Honor.
2000 – State Prize of Georgia.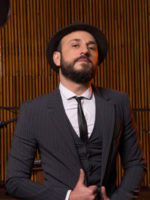 Stephane Mgebrishvili – Musician, Singer
The singer's performance style and distinctive voice is popular and beloved by Georgian people. Since 1998 he has been the author of numerous singles, videos and albums. He is considered as one of the most tasteful artists of Georgia.
2010 – the first Georgian artist, who has captured MTV Europe.
2011 – participated in the show MTV Live Georgia.
2011 – was invited to play in Georgian musical "Keto and Kote" on one of the main roles.
2013 – coach of the mega show "Voice".
2014 – at the ceremony of the Radio Holding Fortuna called "Golden Wave" he was named as "The Singer of the Year".
2017-2018 – jury member of rated Mega Show "X Factor's" and project "Nichieri's".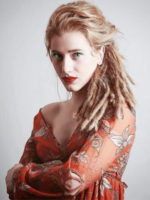 Natia Todua – Singer
Natia Todua is a Georgian-German singer. She came to prominence in Germany after winning the seventh season of The Voice of Germany. In 2018, Todua became a judge on the Georgian version of Idol.
2016 – Todua moved to Germany where she began working as an au pair, living in Bruchsal. The following year, she auditioned for the seventh season of The Voice of Germany, and joined the team of Samu Haber.
Todua progressed through the competition, and ultimately was chosen as the winner by the German public on 17 December 2017.
Following her win, she was signed to Universal Music Group.
On 29 December 2017, Todua was confirmed as a contestant in Unser Lied für Lissabon, the German national selection for the Eurovision Song Contest 2018.
Her entry "My Own Way" was released on 20 February 2018, which went on to place last in the competition.
In 2018, Todua became a judge on the Georgian version of Idol.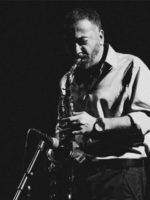 Zura Makhniashvili – Music producer, composer, arranger and saxophonists
who's written music for various TV and radio projects , movies and professional performing artists; During his career he has made over 4000 music arrangements.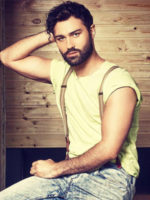 Misha Sulukhia – Singer
Misha Sulukhia became popular on the project called "Star Academy". Before that was "Nutsa's school" and then the "X factor" scene.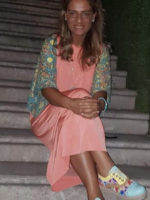 Anano Gelovani – young designer
appeared in the fation industry in December 2017 and immediately attracted women's attention. Unlike other designers, she creates handmate materials and anything created by Anano is very original, special and mixed with modern trends. Since 2017 she has her own salon – "Anano's Hanmdade".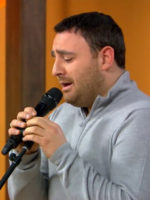 Achiko Beridze – Singer
Achiko Beridze – a singer, a member of the group "Alilo". The winner of International Festival of Varna. He was the member of ensemble "Lashari", trio "Qalaquri" and "Akordi" for years. He continues his solo career.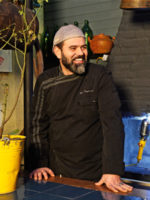 Guram Baghdoshvili – Chef
Guram Baghdoshvili is a very popular chef in Portugal. He was a chef of Portuguese Michelin Star restaurants for 15 years.
After returning to Georgia, he became the member and leading jury of the highest rated culinary show programme – "My Cuisine Rules".
In 2018 Guram Baghdoshvili was named as the best chef of the year by "Gault & Millau Georgia".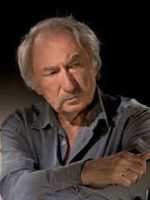 Henri Matchavariani – An artist-Illustrator
born in Paris to a Georgian family that emigrated from Georgia in the 1920s. He became a freelance illustrator, creating works for various editorial and advertising agencies. His productions have been awarded numerous prestigious nominations and have been exhibited in Milan, Paris, Tokyo, and Hamburg. Its clients include Salon International du Pret a Porter Feminin, Sony, France Soil, the Japanese Melsa store chain, the International Car Exhibition in Turin, Montedison-Italy, BMW, Woolmark, L'Oreal Hair products, Marie Claire Italy, Joyce (Paris), and many others.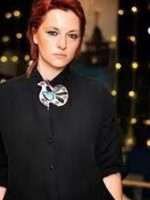 Marina Natsvlishvili – Designer-Jeweler
creates various jewelry from silver, gold, and colored stones. All her works are exclusive and sole.
The M.N. Jewelry brooch is also on display at the Madeleine Albright Brooch Museum in Washington, D.C. Moreover, it is immensely enjoyed by the Princess of Kuwait.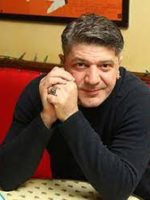 Demetre (Duta) Skhirtladze – An actor, showman
publicly distinguished from the program "Who Wants 20,000" on Rustavi 2 TV. Performs in theaters, has starred in Georgian and foreign films, and is involved in various television projects.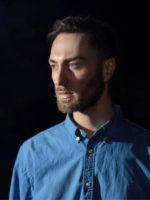 Mirian Jejelava – young actor, radio and TV presenter.
A list of his interesting working experience assures us, that he is truly multi-talented.